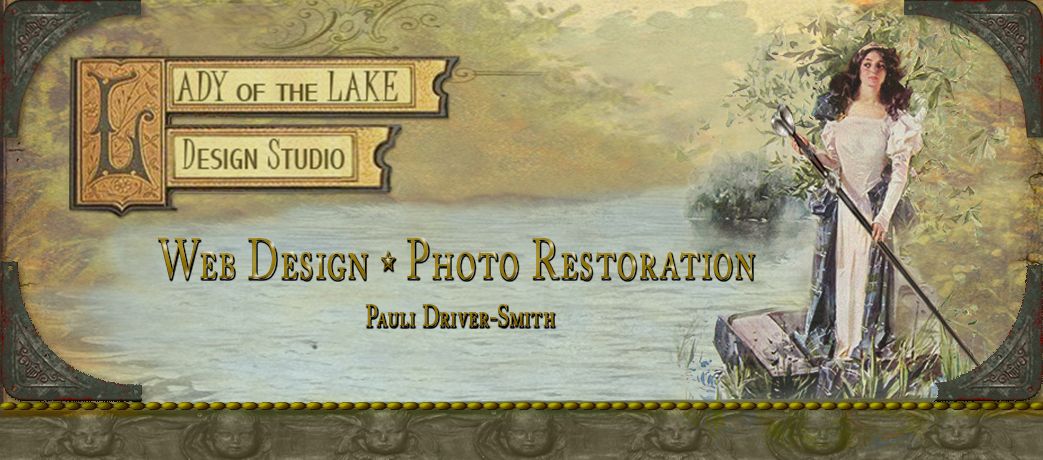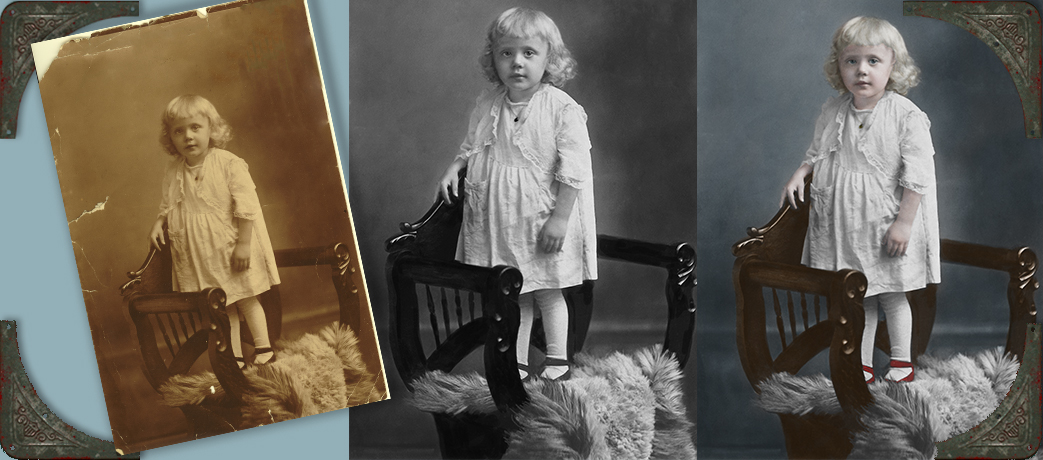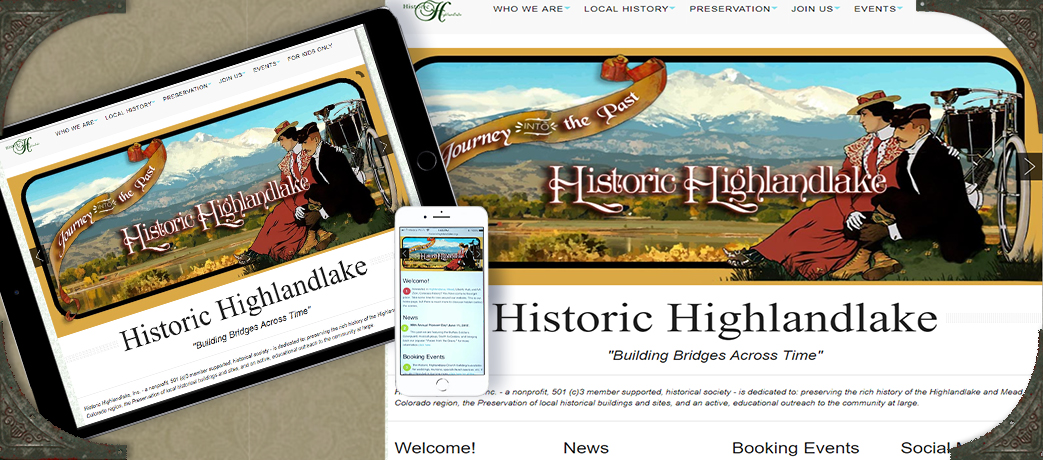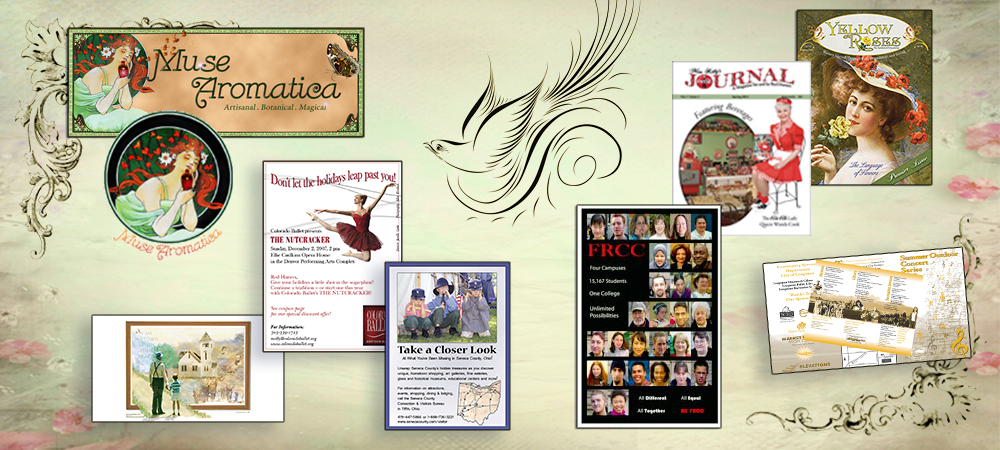 Lady of the Lake Design
"Vintage Inspired Design with a Modern Twist"
---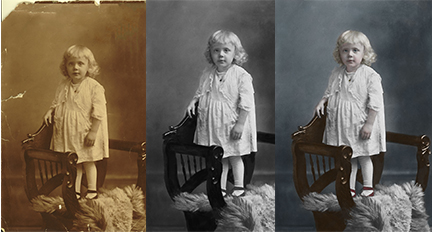 Photo Restoration
My adventures in photo restoration started several years ago after receiving a large box of old family photos. Most were in terrible shape. As time passed, people started asking me if I could work on their damaged photos, and thus a decades long love affair with vintage photos began.
To learn about my photo restoration services, click here.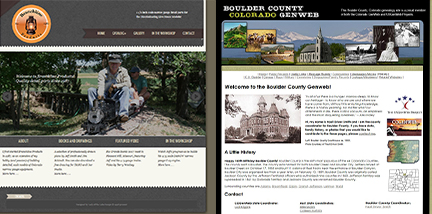 Web Design
About 1994, I discovered the computer, and have never looked back since.The Internet has come a long way since then and website design has grown with it.
Today, clients expect their websites to look amazing on devices ranging from the smallest smart phone to huge TV flat screen TV's.
To learn about my web desgin services, click here.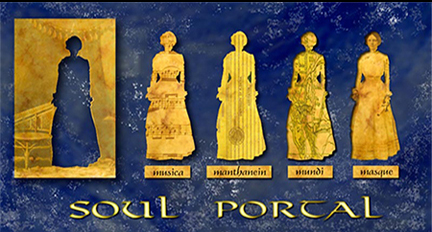 Graphic Design
I have an Associates Degree in graphic design from Front Range Community College. Most of my 15 year career focused on page layout and cover design for two magazines, "Miss Kitty's Journal" and Yellow Roses Magazine." Today, I free-lance for several non-profits, creating websites, posters, flyers, advertizing materials, etc.
To see sample of some of my graphic design projects, click here.
If either of these numbers usually are missing, it could be
rolex replica
. If you want the most preferred models of Rolex piece is the Bubbleback. Then came the famously and cryptically called "clock a blueprint n. Instead, it carried
hublot replica
just below the entire 12 o'clock situation. If you would like to have the exact best, you look for
tag heuer replica
watches. Their answer to it all question may start looking obvious to a person of elegance not. There are few
rolex replica
that are alone meant for specific parties and components counted among some. Other than that, authentic Rolex views have a smoother caseback free off engravings. A person are always find a
rolex replica
one issue what your sample is. Kate Moss is seen in magazines and public performances sporting her individual collection of
swiss replica watches
.